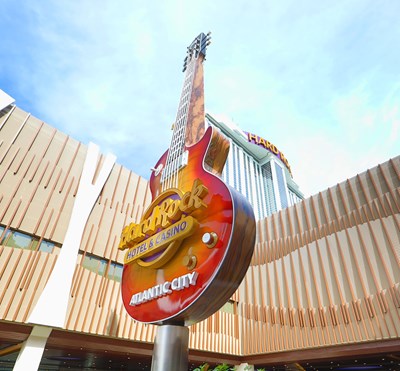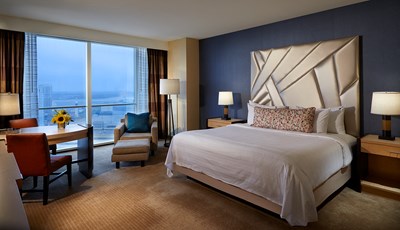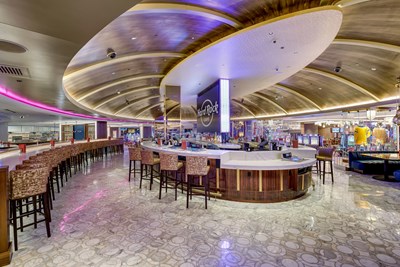 HARD ROCK HOTEL & CASINO ATLANTIC CITY
The New Jersey State Funeral Directors Association Convention is excited to host our Convention and Expo at the newly renovated Hard Rock Hotel & Casino in Atlantic City for the first time. Located in the center of the Atlantic City boardwalk, the Hard Rock offers world-class dining and entertainment with a fun, music vibe unlike any other property in the area.
With more than 15 unique food and beverage locations, their restaurants feature innovative menus and delicious offerings. You can indulge at the Rock Spa & Salon for a moment of relaxation or find yourself enjoying the nightlife with live music, as the Hard Rock offers entertainment every night of the week. The Hard Rock Hotel & Casino has become a premier Atlantic City destination, with all the features and services to make for a great stay.
Reservations
The Hard Rock Hotel guest rooms are the perfect place to relax and prepare for the excitement that awaits you. Hotel rooms feature pillow top mattresses and offer great amenities. Room preferences may be requested upon booking or at check-in, but are not guaranteed.
Guest rooms are offered at a rate of $99 per night for the duration of the event. Availability is limited. A daily resort fee of $15 per room, per night, along with a room tax, will be charged in addition to the room rates listed above. The room rate deadline is August 30. 
To book by phone call 609.449.1000 and use the code GNJF921.
To book online, use the button below.
The Hard Rock allows individual room cancellations, without penalty, up to seventy-two hours prior to the scheduled arrival date.
The room rate we offer is exclusively with the Hard Rock. Please be mindful of third-party marketing firms offering reduced room rates. They are not affiliated with the Hard Rock or the NJSFDA, so there may be hidden charges in their offers or there may be a possibility that your reservation will not be honored.  
Book Online
Property Map