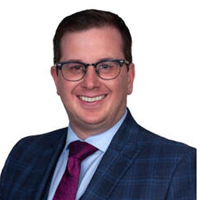 Dominick Astorino
The Relevance of Restorative Art
Thursday, September 23
9:00 a.m. - 10:00 a.m.
Thursday, September 23
1:15 p.m. - 2:15 p.m.
Dominick J. Astorino is on faculty at the Wayne State University School of Mortuary Science in Detroit, MI, where he oversees the lecturing and laboratory for all of the restorative art courses. He played an active role in making Wayne State University the only mortuary school in the country to currently offer a fully hands-on cranial reconstruction lab, which he teaches, and is a recipient of the university's "Excellence in Teaching Award".
Dominick also teaches courses in embalming theory, pathology and microbiology as an adjunct professor for both the Worsham College of Mortuary Science in Chicago, IL, and Fayetteville Technical Community College in North Carolina and sits on the restorative art curriculum review committee for the American Board of Funeral Service Education. He has been a licensed funeral director and embalmer since 2003 and is the managing director at Wujek-Calcaterra & Sons, Inc., a fourth-generation family-owned firm handling 1,500 funerals a year in the suburbs of Detroit.
Kristy-Lee Jean-Pierre, PH.D.
Pandemic-Related Stress Among Funeral Workers
Wednesday, September 22
9:45 a.m. - 10:45 a.m.
Kristy-Lee Jean-Pierre is the clinical director of Bellevue Hospital Center's Child and Adolescent Outpatient Clinic. She joined (the) BHC in June 2018 as a New York University affiliate psychologist working half-time as a member of the ACS Mental Health Team and half-time as an attending psychologist in the Child Comprehensive Psychiatric Emergency Program.
Prior to this, Kristy worked as a psychologist for the Mental Health Service Corps working in a re-entry/alternative-to-incarceration outpatient program with teens and young adults in Brooklyn. She earned her Ph.D. at St. John's University with a focus on child and adolescent psychology and has been trained in a myriad of EBTs including TF-CBT, ARC and DBT.
Alexandra Jo
What Deathcare Can Learn from the 1918 Flu Pandemic and Excess Death
Wednesday, September 22
9:45 a.m. - 10:45 a.m.
Thursday, September 23
2:30 p.m. - 3:30 p.m.
Alexandra Jo is the Culture and Content Manager at Parting Stone where she cultivates a positive company culture for a fast-growing team of first-gen deathcare professionals and creates forward thinking content for the deathcare profession. Alexandra is passionately death curious, and co-hosts the Deathcare Decoded podcast. She holds an MFA, is a former adjunct professor of Austin Peay State University, Belmont University, and Tennessee State University, and currently lives in Santa Fe, NM.
Leili McMurrough
Hiring and Retention of Today's Funeral Service Employee
Wednesday, September 22
8:30 a.m. - 9:30 a.m.
Thursday, September 23
1:15 p.m. - 2:15 p.m.
Leili McMurrough is a licensed funeral director and embalmer and also a licensed attorney. Leili received her B.A. from Lehigh University, her J.D. from Syracuse University College of Law and her Associate Degree from Simmons Institute of Funeral Service. Leili is the program director at Worsham College and works at McMurrough Funeral Chapel in Libertyville, IL. She is also a member of the American Board of Funeral Service Education Committee on Accreditation.
Lance Ray
Good People, Unethical Choices
Wednesday, September 22
11:00 a.m. - 12:00 p.m.
Thursday, September 23
2:30 p.m. - 3:30 p.m.
Lance Ray has been involved in funeral service since 1990. Lance is the chief operating officer for Pierce Chemical. Lance holds a funeral director/embalmers license in Texas. He is a graduate of the Dallas Institute of Funeral Service where he earned an Associate of Science degree and also holds a Bachelor of Science degree in Human Resources from Friends University, Wichita, KS. Prior to working on the supply side of funeral service he worked in a funeral home in Wichita, KS, as their prep room manager.
Over the past 20 years Lance has held various positions within the family of Wilbert dealers covering Kansas, Colorado, Arkansas, Oklahoma, Michigan and Ohio. He accepted the position as Executive Vice President of Sales and Marketing at Pierce in December of 2012 after the purchase of Pierce by Wilbert Funeral Services, Inc. and in 2014 he was promoted to COO of Pierce.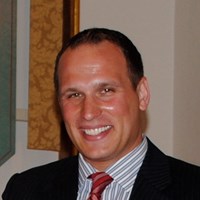 TJ Roser
Embalming Organ and Tissue Donors
Wednesday, September 22
8:30 a.m. - 9:30 a.m.
Wednesday, September 22
3:15 p.m. - 4:15 p.m.
TJ Roser is a Pennsylvania licensed funeral director and has served as a supervisor/partner in a family-owned funeral home. He remains active in the funeral community as a trade embalmer and is a deputy coroner for the Indiana County Coroner's Office. TJ serves as the funeral director/coroner liaison for the Center for Organ Recovery and Education (CORE) and was extremely involved with updating the Uniform Anatomical Gift Act legislation in Pennsylvania. TJ works continuously to improve the working relationships of funeral directors and coroners when it comes to donation.
George Scott
The Essential Work of Funeral Directors During COVID-19
Wednesday, September 22
11:00 a.m. - 12:00 p.m.
Wednesday, September 22
3:15 p.m. - 4:15 p.m.
George Scott is a NJ Licensed Family Therapist practicing at the Center for Counseling Services in Mercer County, NJ and specializing in helping individuals and families recover from the effects of life's traumatic and toxic stress events. He is the former Director of Student Services in South Brunswick, NJ schools, as well as the former County Coordinator for the Traumatic Loss Coalition (TLC) in both Middlesex and Monmouth Counties, NJ.
George currently continues his work with the TLC as a State-wide Resource Coordinator through Rutgers UBHC, supporting the work of County Coalitions throughout NJ.  He is returning to the College of New Jersey in the fall of 2021 as an adjunct instructor in the Department of Counselor Education.
He is well known as a presenter at numerous state-wide conferences and professional development programs. With a strong belief in the ability of children and families to heal from emotional hurt, George has focused his work on helping parents, professional educators and other adults understand their work in that healing.